Skills Management and EZ Feed are making operators more independent and effective
Amsterdam 22 December 2022 – EZ Factory is one of the scale-ups that will be part of the Dutch delegation at the world's most influential tech fair, CES 2023. There, they will present the EZ-GO operator platform's latest functionalities. One of these, the Skills Management module, ensures companies have enough well-trained people on the line at all times. EZ Feed, in turn, is a unique channel for communication with, and between, operators.
The theme of this year's Dutch delegation is 'Tech for a responsible future'. And EZ-GO ensures EZ Factory is closely aligned with this theme. This platform makes operators' work on the shop floor safer and more efficient; it also provides more ownership and leads to better process and product quality. The EZ-GO platform is already widely used at food producers such as FrieslandCampina, Heineken, Refresco and Lamb Weston, and industrial companies such as BMW Group and Berry Global. Inspired by demand from the market, EZ Factory is further developing the platform together with our users. These latest modules will now be presented to those attending CES 2023. Robert Bouwman and Randy Appiah, founders and owners of EZ Factory, elaborate on these new functionalities.
Skills Management in times of staff shortages
Competition for talent is also fierce in industry. In addition, there is also a need to onboard new employees quickly and provide a pleasant working environment. This is where good skills management can be of assistance. This has been an EZ-GO platform module for over a year now and has become very popular within a short space of time. Randy Appiah: 'Skills Management appears to be fulfilling an important need. This EZ-GO platform module contains three components. First, a well-organised work instruction library in which operators can easily locate the appropriate visual work instructions. This helps new operators in particular to start working independently and safely quickly. Secondly, an assessment option for production staff and, finally, a skills matrix, which defines the various tasks each employee has mastered. As a result, capacity planning is a lot easier.' Approximately 40% of EZ-GO users are already using this module. The Skills Matrix module can be set up and easily monitored by companies themselves, ensuring that content is always up to date and optimally tailored to requirements.
EZ Feed: the missing link in operator communication
How do you communicate with 'the floor' if you are in management? And perhaps even more importantly, how do you ensure that important signals from operators reach the boardroom? Finally, wouldn't it be great if operators could share successes and news among each other? All these possibilities converge in the brand new EZ-GO module: EZ Feed. This interactive communication platform can make communication at a production site up to 20 times faster.
Robert Bouwman: 'Suppose you have a safety warning that everyone in the factory needs to be immediately aware of. The use of emails, notice boards or handouts means most factories have cumbersome procedures when it comes to such situations. And even then, with the absence until now of a clear communication channel that all operators can use, you never know if everyone has been informed. EZ-GO is one such communication channel. After all, everyone on the production line uses the EZ-GO app for all shifts. The EZ Feed module provides a continuous two-way flow of information in the platform, ensuring effective communication between the shop floor and management. In doing so, we also link to the information coming from the platform itself, such as statistics on tasks performed. At CES 2023, we will be revealing how the app works and giving a number of practical demonstrations. So far, pilot users are extremely enthusiastic about the speed of this communication and accessibility.'
CES 2023 will take place in Las Vegas from 5 to 8 January 2023. EZ Factory can be found at the Venetian Expo, Level 1, Hall 6, Stand 62100/4.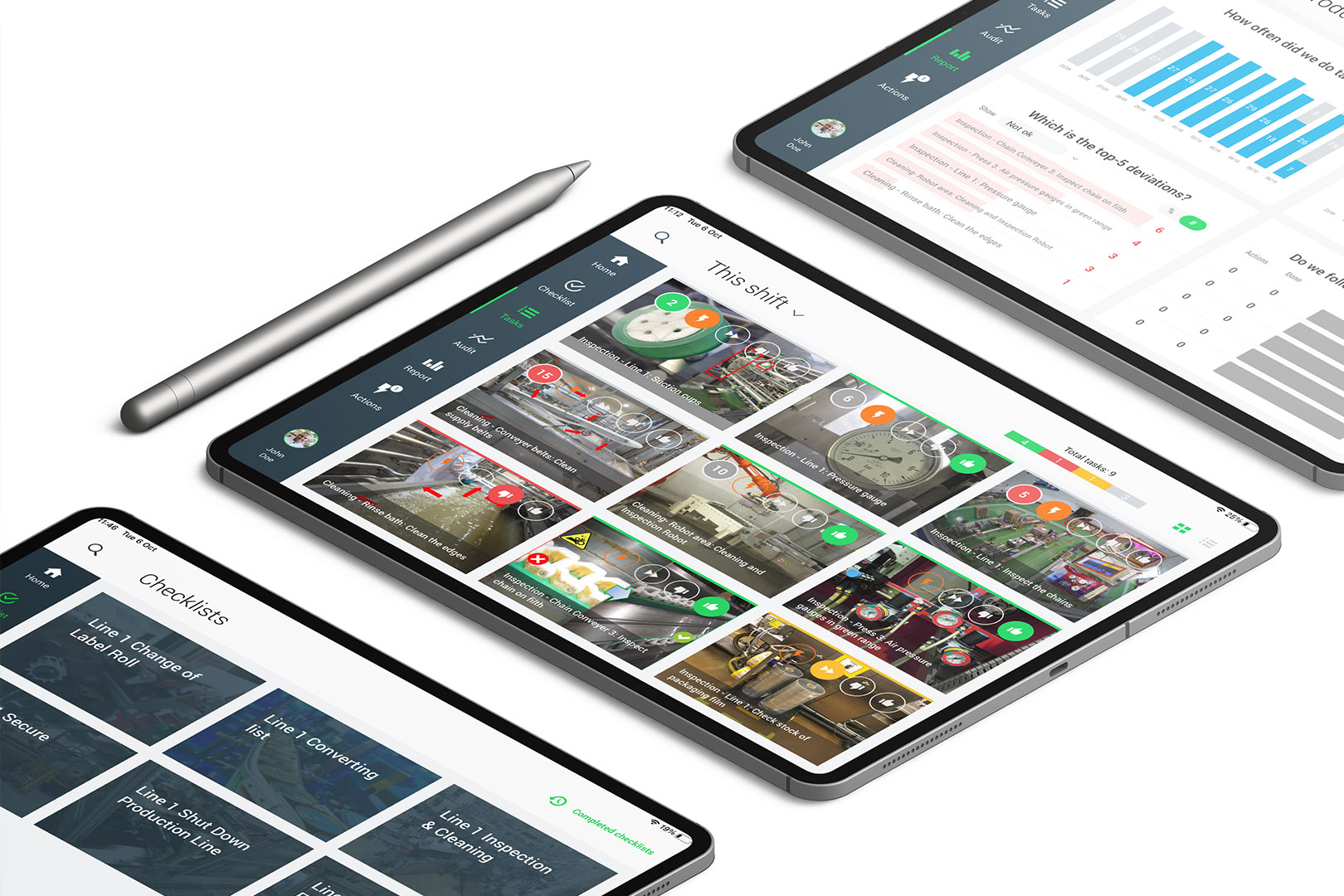 About EZ Factory
EZ Factory develops innovative and user-friendly apps to support and optimise operational processes in industry. These 'bottom-up' tools allow operators, mechanics and team leaders work more efficiently and can continuously improve processes. Checklists, work instructions, autonomous maintenance tasks, training courses and audits become simpler and are better visualised. Results are immediately available in a dashboard. The EZ-GO app is already used by renowned companies such as Heineken, FrieslandCampina, and Jacobs Douwe Egberts. EZ-GO simplifies the work of frontline workers and enhances the safety, quality and productivity of production. EZ Factory believes in the strength of the people making the products and always develops apps from their perspective. That's why its motto is: Power to the operator!