EZ Factory wins Gerard & Anton (Philips) Award 2020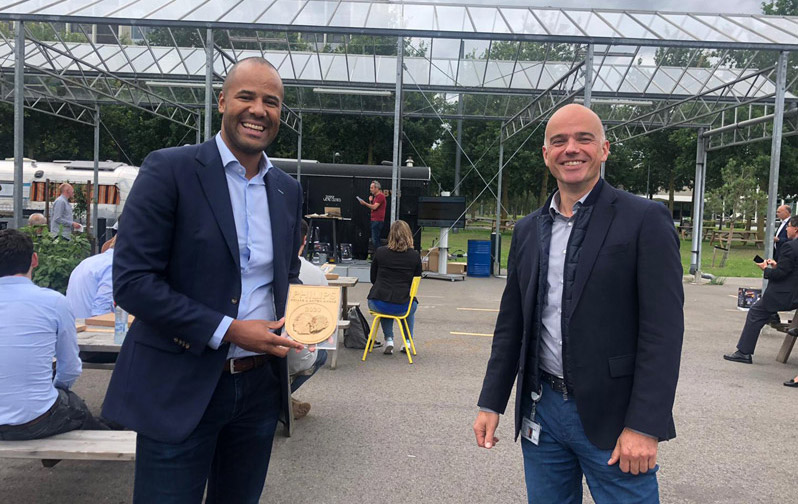 On Tuesday 7 July 2020, Innovation Origins organised the seventh edition of the Gerard & Anton Awards. The most promising startups in the Brainport region are distinguished with an award in a ceremony held by the water at the High Tech Campus in Eindhoven. Taking note of the coronavirus and the associated measures, it was decided to proceed with this year's event and demonstrate the potential of innovation.
In accordance with previous editions, the recipients of a Gerard & Anton Award – for the most promising Brainport region startups– were first addressed by Philips director Hans de Jong and Eindhoven's municipal executive for economics, Stijn Steenbakkers.
EZ Factory is one of this year's fortunate winners of the Gerard & Anton Award. "It feels like acknowledgement for the past 3 years. We were able to help a lot of factories and operators make their daily job easier and more fun, while ensuring full commitment to safety, quality and efficiency at the factory."
"Winning this award won't slow us down. In the years ahead, we will continue to work hard to surprise our customers as well as improve and broaden our product portfolio in order to help even more factories and operators address the problems they encounter in the workplace."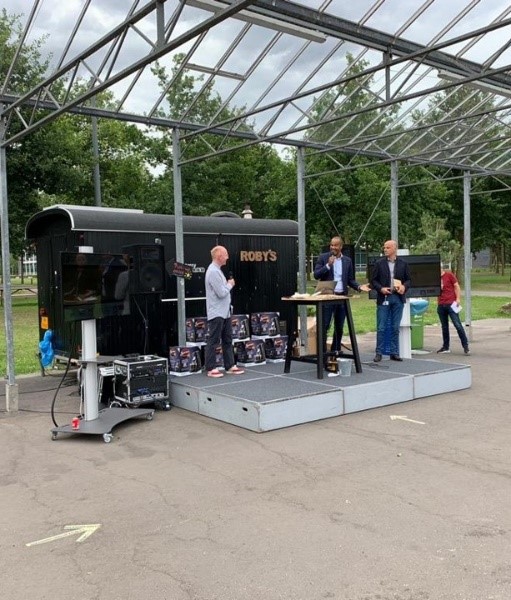 The Gerard & Anton award is a production by Innovation Origins and is sponsored by High Tech Campus Eindhoven, Brainport Development, V.O. Patents & Trademarks, Kadans Science Partner, EY and the Eindhoven municipality.