Eindhoven, 10 June 2022 – At the Hannover Messe, the world's leading trade fair for industrial technology, EZ Factory was part of the Netherlands Innovation Square. At the fair, which took place from 30 May to 2 June 2022, it became clear that companies are mainly looking for practical innovations that have a direct impact on their business. In that context, the EZ-GO platform which gives operators more autonomy was very popular.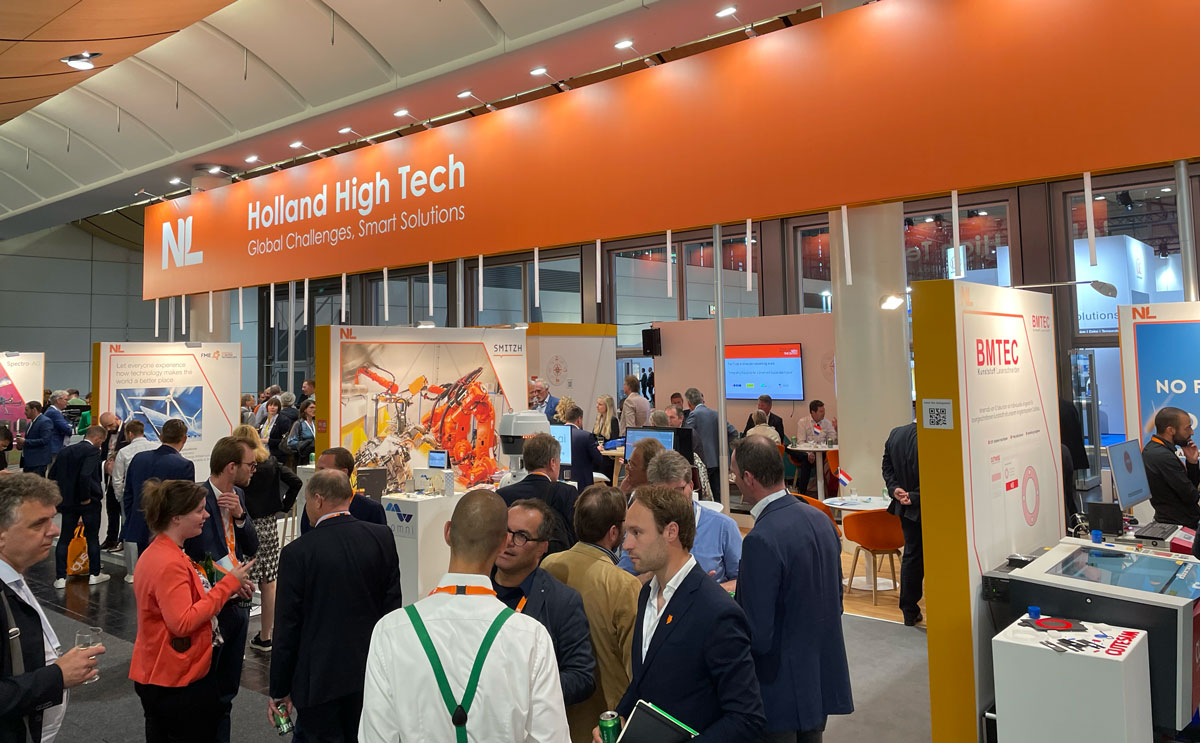 More than 75,000 visitors attended the major trade fair. Many innovative technologies were exhibited, such as AI, robotics and cloud solutions. Another focus was on developments such as Industry 4.0., a revolution which has companies increasingly looking for innovations that can be applied quickly and produce results. This was why, among other reasons, EZ Factory was invited to be part of the Netherlands Innovation Square as one of the 40 innovative and promising Tech Enterprises.
Pragmatism first
Over the four days that EZ Factory talked to hundreds of innovation-driven companies, it became clear that innovations are heavily judged in terms of their added value. Randy Appiah, present at the fair as founder of EZ Factory: 'Innovation is only useful if it solves problems. We received many enthusiastic responses to the EZ-GO app. This app helps operators on the shop floor to organise and carry out autonomous maintenance, audits, checklists and work instructions. This enhances the operator's autonomy and contributes directly to the safety, quality and efficiency of production processes. It's a big hit, with traditional production companies as well as in the process industry and high-tech.'
Building on a solid foundation
The EZ-GO app is part of the EZ-GO platform, which also enables companies to perform data analyses and thus shape continuous improvement. What's more, its functionalities will be expanded in co-creation with users. Rob van Plaggenhoef, Sales Manager at EZ Factory: 'The audience at the Hannover Messe was introduced to two new features: the digital skills matrix and EZ feed. The digital skills matrix records which core qualities, skills and diplomas employees possess. It allows you to manage skills in a visual and structured way. This feature is very useful when scheduling employees and when organising training courses.'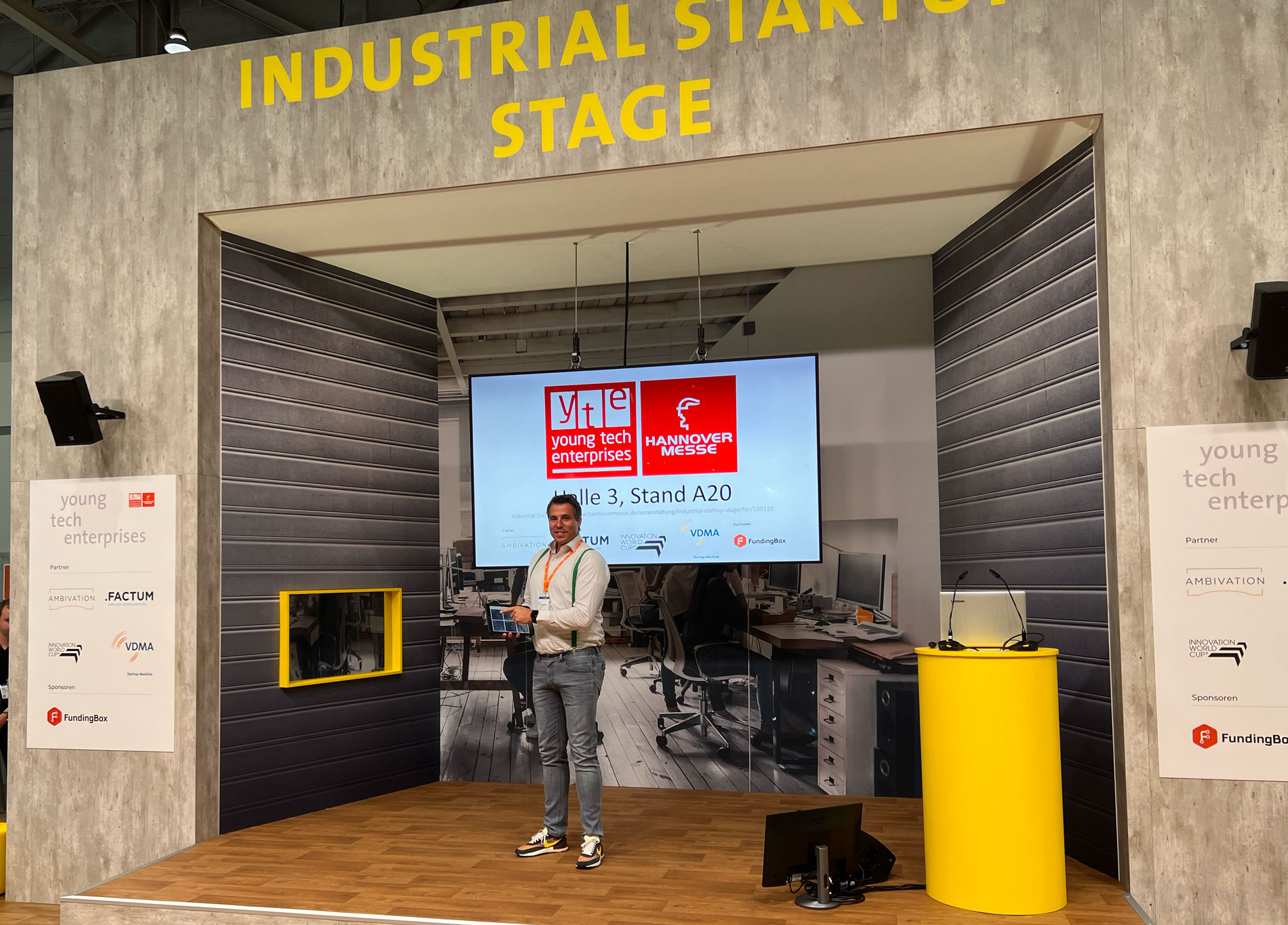 'The EZ Feed functionality is designed to connect factory workers and teams across shifts, departments and plants, leading to better visibility, performance and communication,' says Randy Appiah.
Industry 4.0
The biggest structural development presented at the Hannover Messe was Industry 4.0. By applying and linking digital technologies, a digital business environment is created that is not only more productive, but also offers enormous opportunities in terms of quality, sustainability, safety and customer satisfaction. Rob van Plaggenhoef: 'By supporting the production environment, facilitating continuous improvement and providing user-friendly access to data from the shop floor, the EZ-GO platform provides an important component to such a smart industry environment.'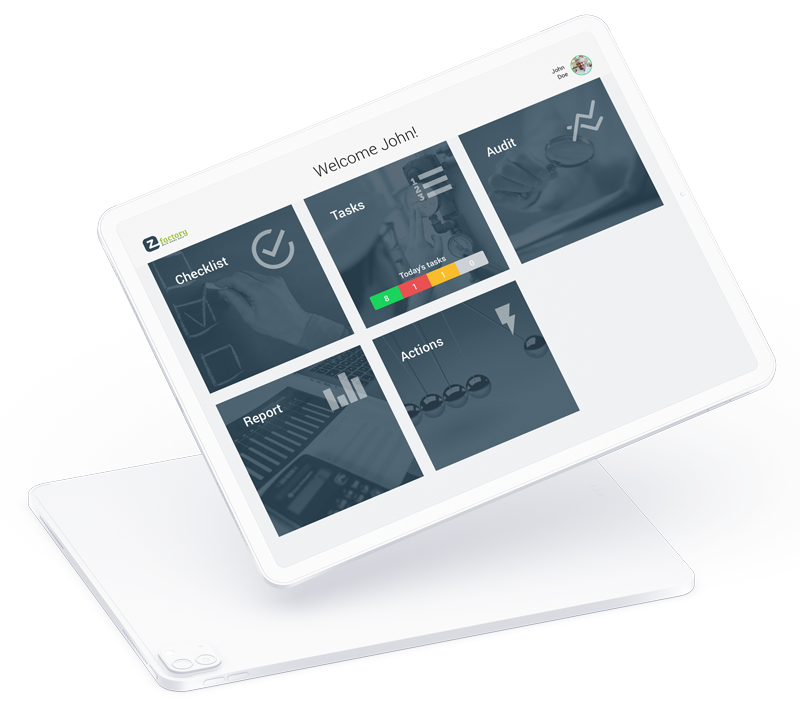 About EZ Factory
EZ Factory develops innovative and user-friendly apps to support and optimise operational processes in industry. These 'bottom-up' tools allow operators, team leaders and mechanics to work more efficiently and to continuously improve processes. Checklists, work instructions, autonomous maintenance tasks, training courses and audits become simpler and are better visualised. Results are immediately available in a dashboard. The EZ-GO app is already being used by renowned companies such as Heineken, FrieslandCampina, BMW and Jacobs Douwe Egberts. EZ-GO simplifies the work of frontline workers and enhances the safety, quality and productivity of production. EZ Factory believes in the strength of the people making the products and always develops apps from their perspective. That is why the motto is: Power to the operator!